Welcome Beautiful Ladies! Our first blog hop was SO AMAZING that I can't wait to see what Blog Hop #2 looks like. Whether you have written a blog post to share or you are like me and are just here to read some great Unglued messages, I'm so glad we have gathered together here today!
It's called a blog hop because you can hop around and read the different blogs. You don't have to read all of them, just select a few and "hop" around. And try to leave an encouraging comment for our writers, they've worked hard and are so kind to share.
Share our awesome blog hop on your blog too! Grab this button and let your friends know you are posting on Melissa Taylor's Online Bible Studies!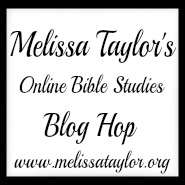 Enjoy Unglued Blog Hop #2~ Wahoo!